Other outings, a guide for architecture, arts, music, views not to be missed beyond New York City if you have a car to expand your discoveries.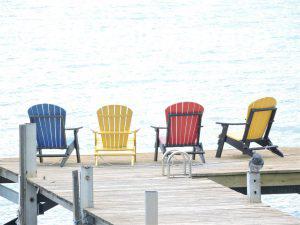 Other outings, it's sometimes in NYC but often beyond NYC for unusual week-ends in the countryside.
Other outings, it's a guide that will complete your discovery of New York and its region.
NB1: There's a post with more details for most of these places in the Citywalks.space blog.
NB2: I add address on this page when I find them; come back regularly to see what's new.
Architecture & Art
Art at Wesleyan University: at Middletown, CT, and at 2 hours from New York, 3 galleries with free entrance; one presents contemporary art exhibitions, another highlights objects from East Asia from the 19th and 20th century, the third is devoted to printmaking and photography
Yale University Art Gallery: in New Haven, CT, 2 hours by train from Grand Central and Metro North. Your arrival station, New Haven, is almost as beautiful as Grand Central. The gallery is actually a collection of buildings spread across campus and offers a collection of art from all countries and cultures. It is the oldest and one of the largest university galleries in the western hemisphere.
Clark Institute: in Williamstown, MA, at about 3.5 to 4 hours from Manhattan. You'll find there an impressive collection of European masters from the Middle Age to the early 20th century along with American painters. They are housed in a marble building surrounded by extensive grounds where trails and more art await you. It's also home of one of the largest art library in the world, and next to two other museums of importance, MassMoca and the Williams College Museum of Art.
MassMoca: in North Adams, MA, at about 3.5 to 4 hours from Manhattan, the Massachusetts Museum of Contemporary Art is one of the largest of its kind in the USA. You'll wander in an old factory to discover works you won't see anywhere else and you'll also admire the post-industrial feel of the place. All that in the middle of the Berkshires and near two other museums of importance, the Clark Institute and the Williams College Museum of Art.
Norman Rockwell Museum: in Stockbridge, MA, a good 3 hours drive from Manhattan. You'll see there the original painting of this master of illustration and you'll be able to walk in his property situated in a charming area of the Berkshires. The best of the American life with smiles and nostalgia in this small museum! Then go further towards Williamstown for 3 other museums worth a visit, MassMoca, Clark Institute and Williams College Museum of Art.
Williams College Museum of Art: in Williamstown, MA, a 3.5 to 4 hours drive from Manhattan, it's the 3rd of three art museums in this area of the Berkshire. It houses 14,000 works consisting of contemporary art, prints, photography and Indian art. Next to it, the Clark Institute and a bit further, MassMoca.
Nature
Buttermilk State Park: near Ithaca, it offers walking trails and a superb stepped waterfall with bathing possibilities at its foot. You are in the Finger Lakes region, about 4 hours drive from New York. The region is full of parks and waterfalls, clear water lakes and, thanks to its micro-climate, vineyards where you can taste the wines of the region while having a bite to eat. A little further inland, between the Cayuga and Seneca Lakes and towards the Finger Lakes National Forest, you are in the countryside with sometimes the occasional buggy of an Amish family.
Minnewaska State Park: 2 hours away from NYC and in the Catskills, a large park with miles of mountain trails, waterfalls and a large lake with clear water for swimming. Lots of people on weekends and / or when the weather is nice so get there early to find parking.
Staatsburg (Mills Mansion) State Historic Site: in Staatsburg, a 65-bedroom, 15-bath Beaux-Arts-style mansion with walking trails along the Hudson River, all about a 2-hour drive from New York City. From the banks, you'll see the Esopus Meadows Lighthouse built in 1871 to warm boaters of the danger of mud flats at this spot. A few miles away and in Hyde Park is the Vanderbilt Mansion National Historic Site, another Beaux-Arts style mansion with an Italian garden; and further on, the Home of Franklin D. Roosevelt National Historic Site.
Taughannock Falls State park: also in the Finger Lakes area and about a 4 hours drive from NYC, a spectacular waterfall and a beach on the shores of Cayuga Lake.
Watkins Glen State Park, in the Finger Lakes region: a series of waterfalls in a deep gorge and along, an impressive trail with bridges, stairs, passages behind the water. Despite the crowds, not to be missed if you are in the area.